Maurine Harkness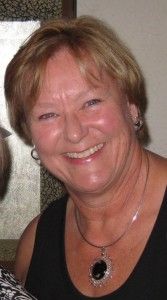 In 1965, high school sophomore, Maurine Harkness, was hired as a summer camp counselor. The camp was a summer vacation for children and adults with disabilities who lived most of the year in institutions in Washington State. Three summers was all it took for her to decide on her future career.
Maurine graduated from Mills College with a degree in Psychology specializing in people with special needs. After moving to Stockton, in 1972, she worked for eight years at the San Joaquin County Activity Center as a Teacher Counselor. She then worked for twenty years for The Arc San Joaquin as a Program Manager. She helped The Arc establish and operate day program services for disabled members of the San Joaquin county community who experience severe and profound disabilities.
While earning her Education Specialist II credential from Sacramento State University, Maurine taught for twelve years in a transition program for Stockton Unified School District. She taught Vocational preparation, independent living and community access skills to young adults with mild to moderate disabilities.
Retirement allows Maurine to enjoy traveling with her husband, Stan, quilting and spending time with her children and grandchildren. She currently serves as president of the Beta Tau Chapter of the Delta Kappa Gamma Society, an organization for women in the teaching profession. Maurine works part-time for Teachers College of San Joaquin. As a Practicum Supervisor, she observes and counsels new intern teachers in their classrooms.
Maurine is honored to join the Board of The Arc. She is also proud to share her commitment to supporting the staff who work through The Arc and local schools to improve the lives of children and adults with disabilities in our community.